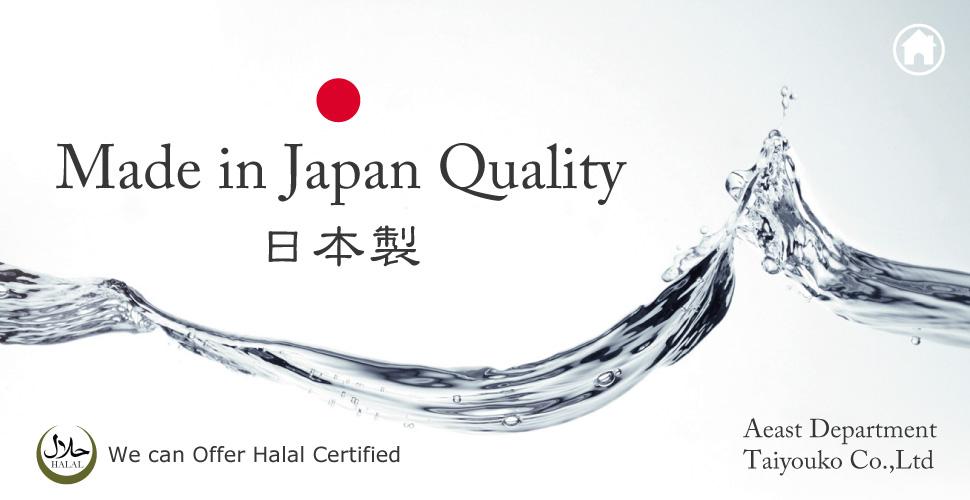 Japanese company "Taiyouko Co., Ltd" offers a possibility of direct cooperation with Japan, giving direct output on Japanese companies at the shortest period. "Taiyouko Co., Ltd" has already proven itself on Japanese market and successfully works on both Russian, and European markets. Main values of the company are multi-language professional staff, flexibility in conducting business, Japanese style of service.We are working with solar energy ( FUJISOL ), exporting OEM/ODM and brand cosmetics, corrective underwear, household, kitchen, cleaning and idea goods, goods for bath (sponges, massage towels and bath towels) throughout the world. We are currently looking for business partners around the world and are interested in long-term mutually beneficial cooperation. If you are a part or working with a chain store, if you want your cosmetic brand to be loved by customers and always up to date, if you want to do business with Japan - feel free to contact us.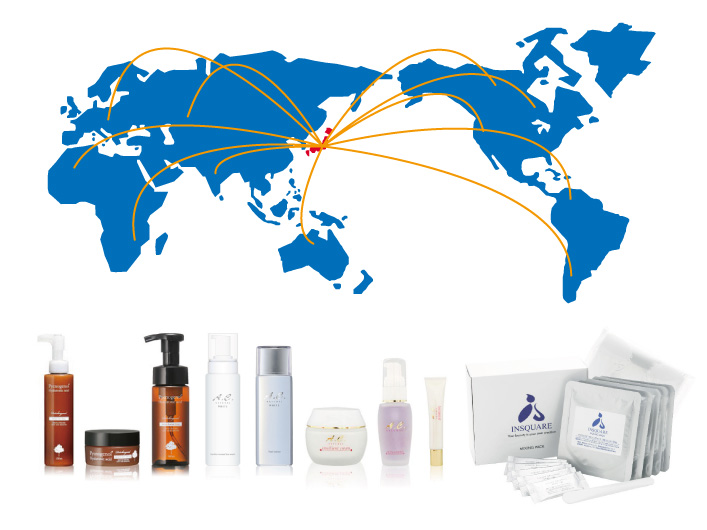 OEM Active Cream EX+2016 Version
We are proud to offer you a flag-ship of our OEM products – a newly upgraded liposomal Active Cream EX+.
Under your brand it will become a hit for the market for years!
OEM Active Cream EX+
Features and Ingredient Effect
The newest developments in anti-aging
PROTEOGLYCAN
Moisturising Ingredients
hyaluronic acid,hydrolysis of hyaluronic acid,acetyl hyaluronic acid, 19 kinds of amino acids,hydrolyzed collagen,succinyl atelocollagen, 3 kinds of ceramides (NP/NS/AP),phytosphingosine,trehalose
Care for stains, pores, sagging; tightening effect
artichoke leaves extract
Anti-inflammatory component
2K glycyrrhizin acid
Whitening, anti oxidation
pueraria root extract,tocopherol,platinum
Anti-wrinkle ingredient
retinol palmitate
Liposome Nano Technology
< What is Liposome>
Multilayer nanocapsules formed from phospholipids identical to a cell membrane. That`s why active ingredients could be delivered into the deep layers of skin.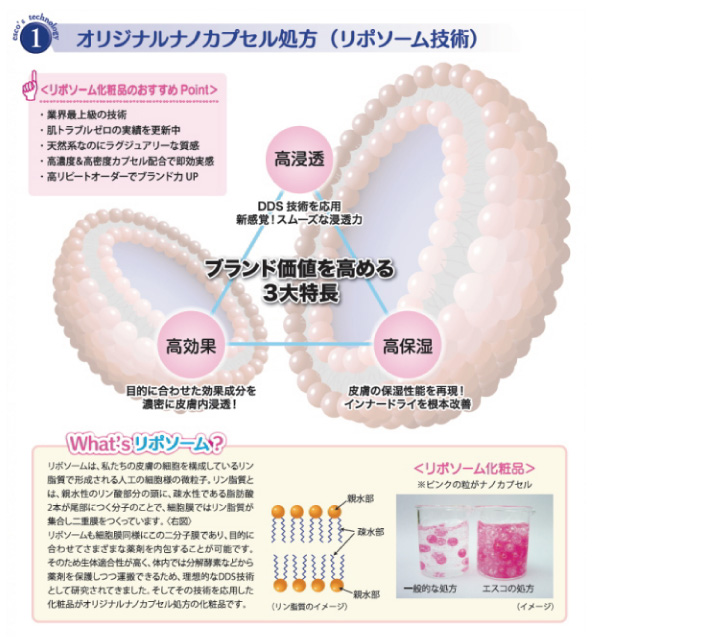 < Features>
1. High penetrating power - original DDS (drug delivery system), allows active ingredients penetrate into the skin
2. Stable moisturising capacity - because of a bilayer membrane lipids penetrate deeply into the skin and remove dryness from the inside
3. Strengthening of the barrier function - accumulation and bonding of a bilayer membrane lipids contribute to the construction of the barrier function
4. Anti-aging effect - PCh (phosphatidylcholine) has a strong anti-aging effect