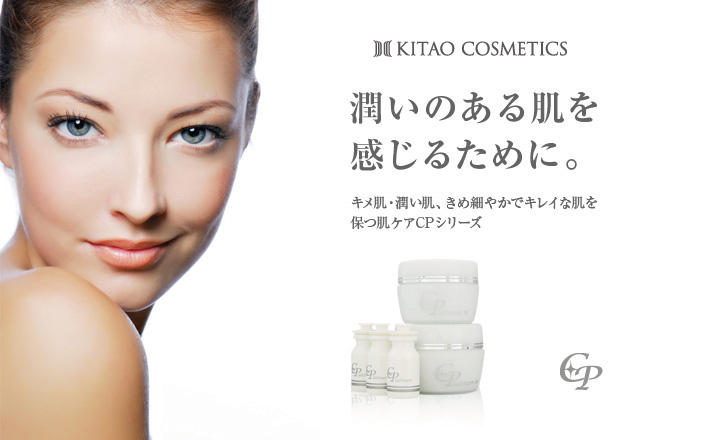 KITAO C.P.White Series
One more amazing Japanese cosmetic series from Osaka-based maker Kitao.
Kitao Keshouhinbu Co., LTD. was founded in 1919, has a long successful history of designing and producing goods for Japanese cosmetics and makeup market.
C.P. White line is a cosmetic line with platinum powder nano particles, that restore electrical potential of the skin and moisturize it with more efficiency.
All Kitao cosmetic series do not have artificial aroma, mineral oils and dyes.
---
Products
1."C.P. White Gel P" Platinum nano-care 50ml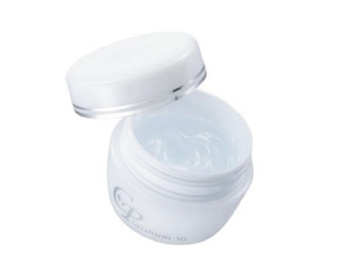 Purpose of use:
The cream-gel contains a unique ingredient - platinum powder, containing nano-particles of platinum, sized 2 nm. Nano-Platinum is a powerful antioxidant. The use of the precious metal in the cream not only tones and moisturizes the skin, but also has healing and rejuvenating effects, that make women look younger. Another equally important effect, is the ability to restore the electrical potential on the surface of the skin. Damaged skin has its electrical barrier broken, that reduce the skin's ability to retain moisture, resulting in weak, dry, rough skin with wrinkles. Platinum colloids immediately provide electrical power to the skin cells, activating the in-cell division of keratinocytes in the basal layer of the epidermis.
As a result, the barrier function of the skin is restored, so that hyaluronic acid, low molecular weight collagen and retinol that carries a platinum nano-molecule, go deep into the skin, moisturizing and nourishing it, preventing the evaporation of moisture. Platinum improves skin hydration and receptivity to nutrients, making it more elastic and wrinkle lines smoother. Cream improves the functional condition of the skin, and includes one of the best ingredients that promotes hydration, skin regeneration and restores loss of amino acids - Damascus rose water. It also improves face tone color, struggles with the process of aging.
The cream is a 3-in-1 unique penetrating formula that combines the action of 3 components - lotion, moisturizing emulsion, nourishing cream.
How to use:
Apply the cream-gel on clean skin in the morning/evening along the massage lines. Cream-gel can be used after applying "C.P. White Platinum essence P".
Ingredients:
Water, Butylene Glycol, Dipropylene Glycol, Rosa Damascena Flower Water, Platinum Powder, Retinyl Palmitate, Soluble Collagen, Sodium Hyaluronate, Acer Saccarinum (Sugar Maple) Sap, Saccharum Officinarum (Sugar Cane) Extract, Vaccinium Myrillus (Bilberry) Extract, Magnesium Ascorbyle Phosphate.
Retail Price: \ 2700 JPY
FOB Price: upon request
2."C.P. White Platinum essence P" serum 7mlx3pcs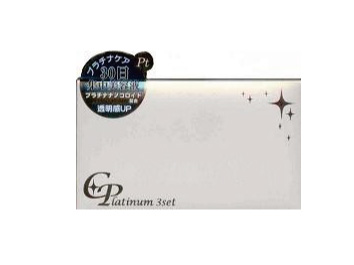 Purpose of use:
Serum also contains platinum powder, that gives the skin all the mentioned above properties. The components of serum improve the functional state of the skin, contribute to its moisturizing, regenerating, replenish amino acids that have nutritional and moisturizing actions. Natural vitamin C penetrates deep into the skin, thus increasing its immunity. Serum has whitening and normalizing effect on the skin. It fills the skin with oxygen, making it supple and resilient.
How to use:
Apply a small amount to trouble areas.
Active Ingredients:
Water, trietilgeksanoin extract, orange peel extract, seaweed extract, maple syrup, cane extract, vitamin E, damask rose oil, retinyl palmitate, bilberry extract, corn oil, sodium hyaluronate, lemon extract, carbomer, potassium hydroxide, hydroxyethyl cellulose, platinum powder.
Retail Price: \ 2700 JPY
FOB Price: upon request