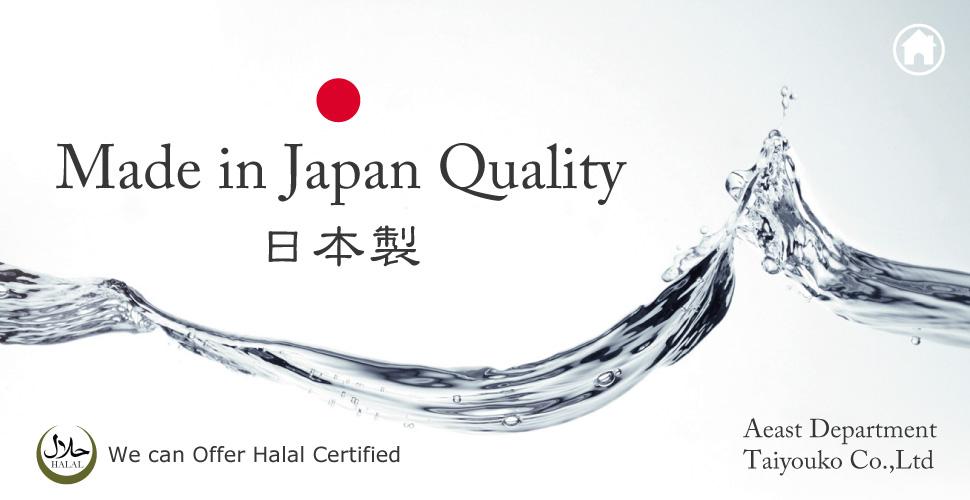 Halal OEM cosmetics made in Japan
We are looking for partners in the middle east and other countries and can offer certified Halal OEM/ODM cosmetics series, including CO2 packs and other carbonated series. The Halal products do not contain animal derived ingredients and could be safely used by muslims.
Market and customers : Middle East / South-East Asia / China / US / Europe muslim population
Active ingredients : upon request (fish collagen and squalene, Amino acids, Hyaluronic acid other natural ingredients).
Main points : anti-ageing, whitening, additional moisture etc.
Cosmetic series or solo products: cleansing, oil, face pack, milk, lotion, cream, point cream, essence, whitening essence, UV cut and other...
Taiyouko Co.,Ltd
Aeast Department (Export)
3-4-38 Tsukushino ,Machida-shi, Tokyo,
194-0045, Japan
TEL : +81-42-706-4560
Skype : taiyoukorus